We partner with LVP Manufacturers
At Treads Plus, we specialize in supplying Luxury Vinyl Plank Manufacturers with Stair Treads.  Our treads differ from our competitors because they are made from the very luxury vinyl planks that you as a manufacturer produce.  While this process is more difficult, there are many advantages to this approach.
Appearance
Our Stair Treads don't just look like your planks, they are your planks. Our competitors will often have 1 color that kind of matches your plank, along with 3 other brands. Since our Treads are made from your planks, It's not only the same material, It's an exact match.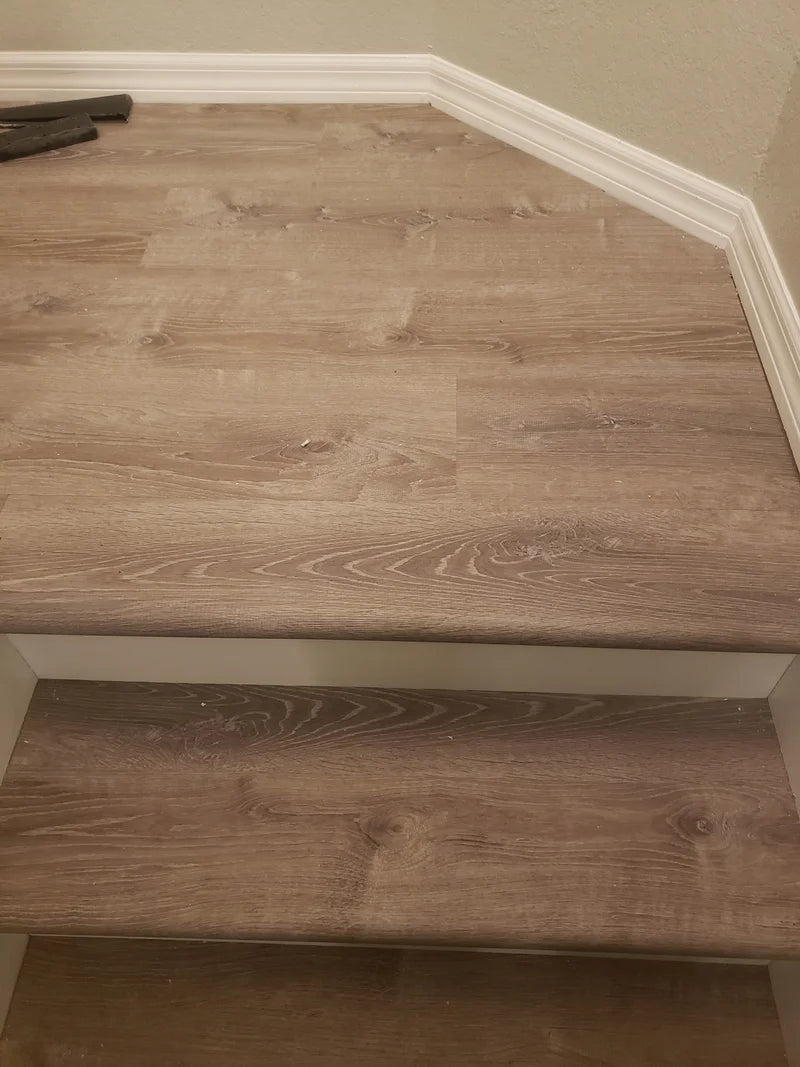 No Transition Pieces
There is no transition piece required on the top of the stairs, making the stairs seamless and truly beautiful.
Quality
Because they are your planks, they are made from high quality, durable, waterproof materials.(Not MDF or an equivelant).
This is why we believe our product to be superior.  When we partner with manufactures, the product becomes even better.  If you desire, you can source us with 16" wide planks which allows us to create a full stair tread without the need of a seam.  This is something we don't offer on our retail store, and is something your customers are sure to love!
We offer a variety of options when creating treads for our partners.  To see our volume pricing, and configuration options: